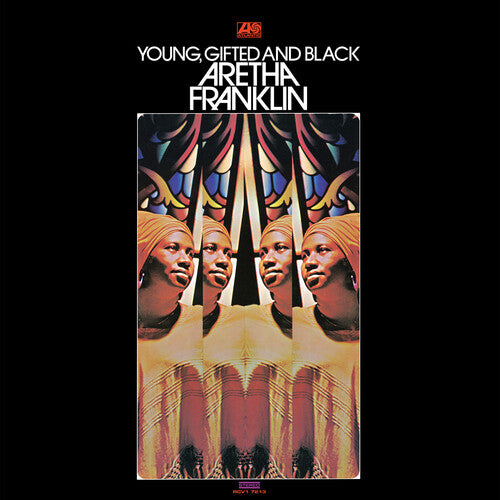 Aretha Franklin
Young, Gifted And Black
Pay in 4 interest-free installments for orders over $50 with Shop Pay.
Considered as one of her best projects, and a leader in Pro Black Movement albums in the 70's. Beginning her most Soulful period, the album includes the title track, Rock Steady and Day Dreaming. On Opaque Mustard Yellow Vinyl.
She is known the world over by her first name and as the undisputed, reigning "Queen Of Soul," Aretha Franklin is peerless. This 2005 recipient of a Presidential Medal Of Freedom honor (the U.S.A.'s highest honor), 17 Grammy Awards (and counting), a Grammy Lifetime Achievement Award and a Grammy Living Legend Award. She has received countless international and national awards and accolades. Aretha has achieved global recognition on an unprecedented scale. She has influenced generations of singers from Chaka Khan, Natalie Cole and Mary J. Blige to "American Idol" winner Fantasia Burrino and Oscar-winning Jennifer Hudson. Her ever-distinctive soulful, to-the-bone vocal style has graced the music charts for over four decades and while her 'live' performances have touched the hearts of literally millions since she began her musical journey as a gospel-singing child prodigy, it is her rich legacy of recordings that are a testament to the power, majesty and genius of this one-of-a-kind artist of the first order.
Beyond the timeless classic hits such as "Respect," "A Natural Woman," "Chain Of Fools," "Think," "Daydreaming" and "Freeway Of Love" among the dozens of chart-topping records that have established her as a cultural icon, Aretha Franklin's catalog of over forty albums in forms listeners of her unmatched, unparalleled artistry as an interpreter of song, bar none. Her elevation to 'royal' status is indeed not just a function of her hit making ability but of her unique inventiveness as a musician who fuses art and soul seamlessly. Indeed, it's often been said that Aretha could take 'happy birthday' and turn it into a veritable opus and while those who know her will testify to her culinary skills in the kitchen, it is her mastery as a musical chef that is evident on each and every one of those forty-plus albums, many of which have achieved gold and platinum status.
Young, Gifted And Black (1LP)(Opaque Mustard Yellow Vinyl)