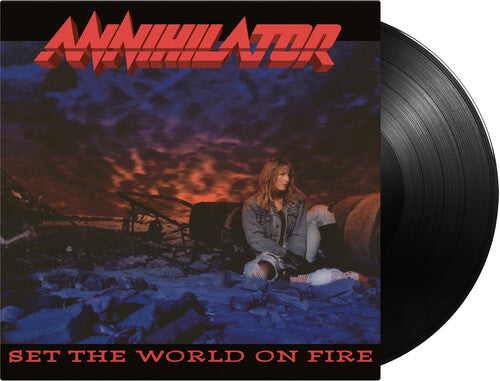 Annihilator
Set The World On Fire
Pay in 4 interest-free installments for orders over $50 with Shop Pay.
Only 9 left in stock.
180-gram black vinyl. Canadian heavy metal band Annihilator is known as the highest-selling Canadian thrash metal group in history, having sold more than three million albums worldwide. One of their successes was the third studio album Set The World On Fire. The album features fan favourites like "Knight Jumps Queen", "Brain Dance" and the title track, which are all setlist regulars to this day.