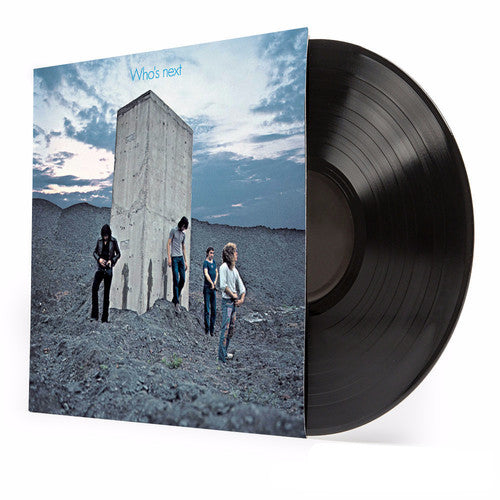 The Who
Who's Next
Pay in 4 interest-free installments for orders over $50 with Shop Pay.
Who's Next is the fifth studio album by English rock band the Who. It developed from the aborted Lifehouse project, a multi-media rock opera written by the group's Pete Townshend as a follow-up to the band's 1969 album Tommy.
The project was cancelled due to it's complexity and conflicts with Kit Lambert, the band's manager, but Townshend was persuaded to record the songs as a straightforward studio album. The Who recorded Who's Next with assistance from recording engineer Glyn Johns. After producing the song "Won't Get Fooled Again" in the Rolling Stones Mobile Studio, they relocated to Olympic Studios to record and mix most of the album's remaining songs. They made prominent use of the synthesizer on the album, particularly on "Won't Get Fooled Again" and "Baba O'Riley", which were both released as singles. The cover photo was shot by Ethan Russell and made reference to the monolith in the 1968 film 2001: A Space Odyssey.