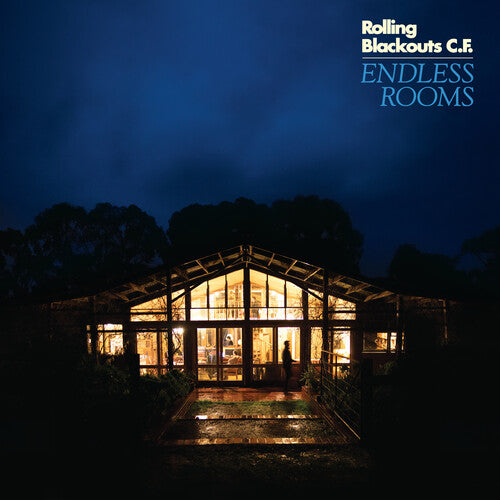 Rolling Blackouts C. F.
Endless Rooms
Pay in 4 interest-free installments for orders over $50 with Shop Pay.
Vinyl LP pressing. Rolling Blackouts Coastal Fever return in 2022 with Endless Rooms, the Melbourne quintet's third album proper. Described by the band as them "Doing what we do best: chasing down songs in a room together", Endless Rooms stands as a testament to the collaborative spirit and live power of RBCF. While initial ideas were traded online during long spells spent separated by lockdowns, the album was truly born during small windows of freedom in which the band would decamp to a mud-brick house in the bush around 2hrs north of Melbourne built by the extended Russo family in the 1970s. There, it's 12 tracks took shape, informed to such an extent by the acoustics and ambience of the rambling lakeside house that they decided to record the album there. The house also features on the album cover. For the first time, the band self-produced the record (alongside engineer, collaborator and old friend, Matt Duffy), creating their most naturalistic and expansive document yet. The result is a collection of songs permeated by the spirit of the place; punctuated by field recordings of rain, fire, birds, and wind.