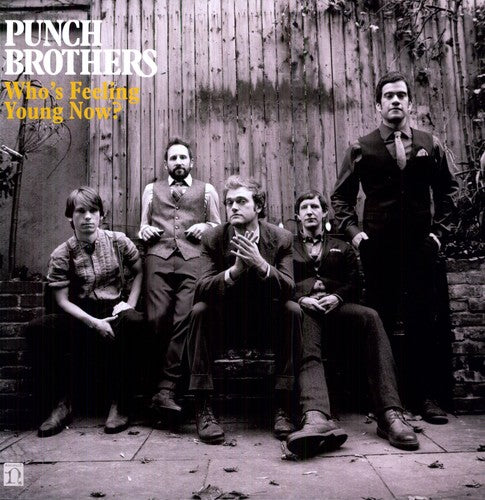 Punch Brothers
Who's Feeling Young Now?
Pay in 4 interest-free installments for orders over $50 with Shop Pay.
Vinyl LP pressing. 2012 release from the Progressive Bluegrass band. Punch Brothers' line-up includes some of the most impressive and widely respected musicians performing today: Chris Eldridge (guitar), Paul Kowert (bass), Noam Pikelny (banjo), Chris Thile (mandolin and lead vocals), and Gabe Witcher (fiddle). The Boston Globe says of the band, "This top shelf acoustic quintet is a virtuosic revelation," while the Chicago Tribune says, "Their breathtaking virtuosity isn't about soloing but complex ensemble unity, with a cumulative power that leaves the listener pleasantly rung out."