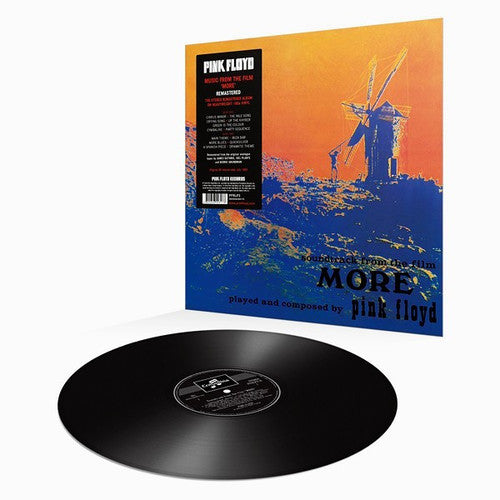 Pink Floyd
More
Pay in 4 interest-free installments for orders over $50 with Shop Pay.
Only 4 left in stock.
Limited 180 gram vinyl LP pressing of this classic album from the British rock legends. The original vinyl packaging has been lovingly replicated with special care. Pink Floyd and filmmaker Barbet Schroeder's collaborative effort resulted in the band's first soundtrack album in 1969. Includes future early '70s live favorites "Cymbaline" and "Green Is The Colour". More contains some acoustic folk ballads, a genre that appeared sparsely on later works. It also contains some of the band's "heaviest" recordings, such as "The Nile Song" and "Ibiza Bar", as well as several instrumental tracks, featuring their experimental and avant-garde approach. This is Pink Floyd's first full album without founder member Syd Barrett, who was ousted from the group in early 1968 during the recording of A Saucerful of Secrets. It is one of the three Pink Floyd albums to feature David Gilmour as the sole lead vocalist, the others being 1987's A Momentary Lapse of Reason and 2014's The Endless River, and it is also the first album to be produced by Pink Floyd without assistance from Norman Smith.