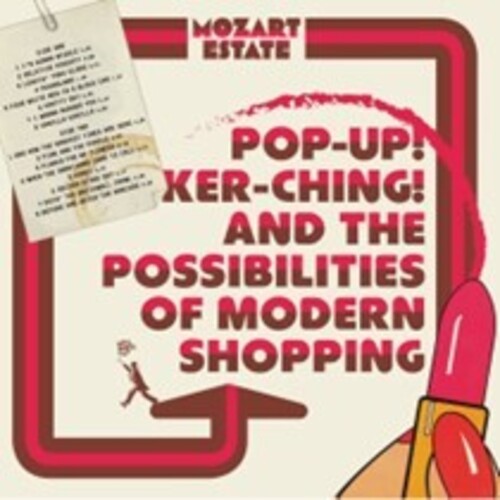 Mozart Estate
Pop-Up! Ker-Ching! And The Possibilities Of Modern Shopping
Pay in 4 interest-free installments for orders over $50 with Shop Pay.
Only 2 left in stock.
Vinyl LP pressing. 2023 full-length album from the latest incarnation of Lawrence (Felt, Denim, Go-Kart Mozart). Everything is the same except for the name says Lawrence - a new name for a new time. A new band too. A better equipped model for today's hazardous roadways. After taking a step on the journey to January ('Relative Poverty' 10", BFI Film, gigs) Mozart Estate release their huge album Pop-Up! Ker-Ching! And The Possibilities Of Modern Shopping. Wow that's some title - and it rhymes! Featuring 16 tracks Lawrence has moved away from the idea of Mozart as a B-side band and has created a full- blown full-length pop masterpiece. There's 'Relative Poverty' and 'Record Store Day'; already well-known and established, while new tunes 'I'm Gonna Wiggle', 'I Wanna Murder You', 'Vanilla Gorilla' and 'Doin' The Brickwall Crawl' will soon be just as popular with Mozart fans. This compelling relevant collection resonates with potent ammunition, firing straight into the heart of the new year.