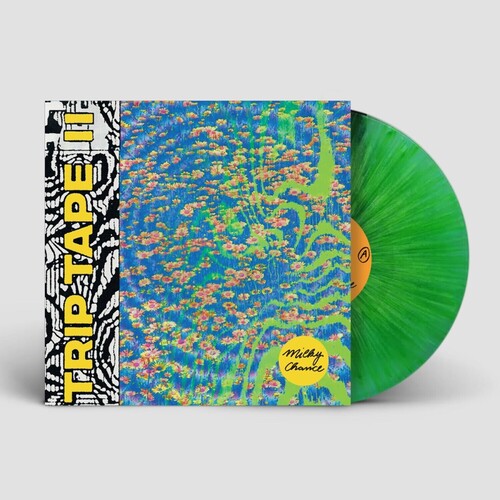 Milky Chance
Trip Tape II [Green Splatter]
Pay in 4 interest-free installments for orders over $50 with Shop Pay.
German alternative superstar duo Milky Chance surprise mixtape, 'Trip Tape II' from 2022 is now available in Vinyl. One mixtape standout is the announcement track "Troubled Man," flowing with catchy melodies and a classic Milky Chance instrumental groove.
Other highlights include cover "As It Was" (Milky Chance's spin on the Harry Styles smash), new song "Glass of Wine," and RAC's grungy flip on the bands 2022 alternative Hit 'Synchronize'A-Side1. Synchronize2. Troubled Man3. Table For Two4. Do You Really Want To Hurt Me5. It Is What It Is6. Lost In YesterdayB-Side7. Fabolous_Demo8. Beautiful World9. As It Was10. I Am Lost_Demo11. Glass Of Wine12. Synchronize (RAC Mix). Green Splatter.