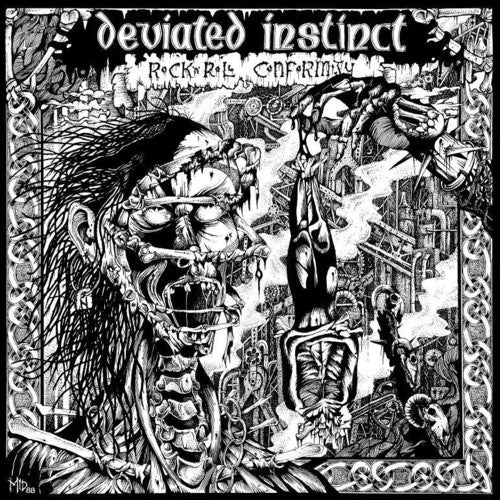 Deviated Instinct
Rock N Roll Conformity
Pay in 4 interest-free installments for orders over $50 with Shop Pay.
Only 1 left in stock.
The 1988 Studio Debut Crustcore Classic From The Uk's Deviated Instinct. Presented On Vinyl With Original Sleeve Art. One of the earlier & best examples of the crustcore movement which was enjoying an uprising in the late 1980's, Norwich's primo kings of stench-headed mayhem, Deviated Instinct, were a main force in the UK scene, starting with the classic 'Welcome to the Orgy' EP, which was among Peaceville's earliest releases. The band toured extensively with acts such as Napalm Death, Carcass, Bolt Thrower, Amebix among others in the years to follow before disbanding in 1994. Deviated Instinct were also notable favourites of the legendary John Peel; the band recording two sessions with him in the early nineties. 'Rock n Roll Conformity' was the band's debut full length album, originally released in 1988, and demonstrated a ferocity matching any of their peers. The album was recorded at Lion Studios and produced by Peaceville founder Paul "Hammy" Halmshaw. This vinyl edition of 'Rock n Roll Conformity' is presented with it's original sleeve artwork & inlay, plus contains remastered audio. Deviated Instinct also look poised to return with a long-awaited comeback release.