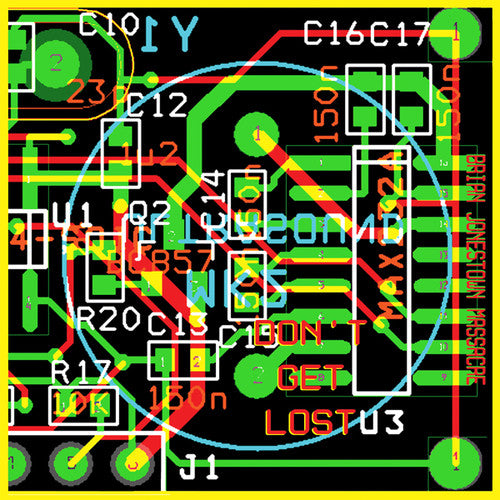 The Brian Jonestown Massacre
Don't Get Lost
Pay in 4 interest-free installments for orders over $50 with Shop Pay.
Only 2 left in stock.
Double 180gm yellow colored vinyl LP pressing. Don't Get Lost was fully recorded and produced at Anton Newcombe's new Cobra Studio in Berlin. It is the 16th full length release from The Brian Jonestown Massacre. It was recorded from March 2016 to October 2016 with band members Ricky Maymi, Dan Allaire, Collin Hegna, and Ryan Van Kriedt. Saxophonist Emil Nikolaisen, from the Norwegian band Serena-Maneesh, joins the band, and there are vocal performances from Tim Burgess (Charlatans), Tess Parks, and Shaun Rivers. A new dynamic is heard on Don't Get Lost, mixing a shoegaze and psychedelic sound with more experimental twists on some tracks you might hear from Public Image Limited's Metalbox (1979), Primal Scream, or even Ornette Coleman. 14 tracks that will twist-and-turn through the known, and the unknown.