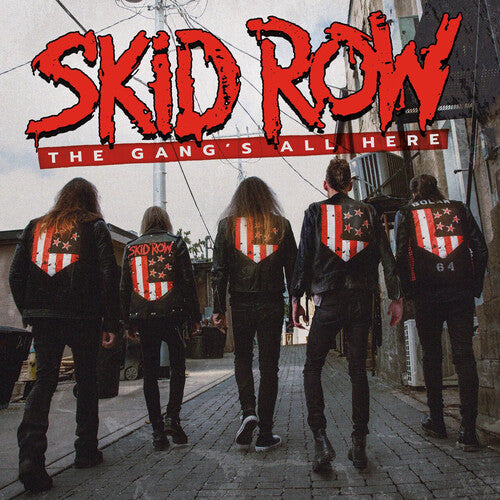 Skid Row
The Gang's All Here
Pay in 4 interest-free installments for orders over $50 with Shop Pay.
The Gang's All Here Limited White - Skid Row
Skid Row are out to reclaim their turf as kings of hard rock and proclaim, "The Gang's All Here"!
"The Gang's All Here" is an oath to joy triumphant, bursting with euphoric energy that makes us hunger for more. It is the logical next-generation leap of the band's trademark sound which stomps out new ground with singer Erik Grönwall (formerly of H.E.A.T, one of the best frontmen of this or any hard rock era) joining the family.
Produced by Nick Raskulinecz, long-time fan and much in-demand producer (Foo Fighters, Rush, Alice In Chains, Halestorm, Evanescence), Skid Row are ablaze. They are re-energized, picking up exactly where they left us wanting more, kicking their sound way up to modern hard rock royalty.
SKID ROW / GANG'S ALL HERE