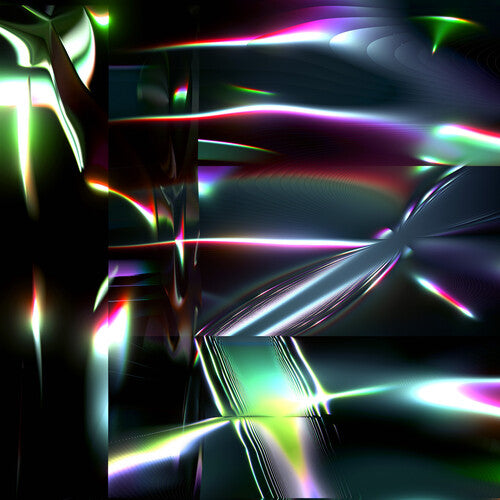 Maral
Ground Groove
Pay in 4 interest-free installments for orders over $50 with Shop Pay.
Only 3 left in stock.
Ground Groove, the third full-length release from the LA-based, Iranian-American producer and DJ, Maral, begins with an invocation: the sprawling, achingly heavy Feedback Jam opens the floodgates of history. Conventional (linear) spacetime collapses, crushed beneath the track's lumbering 4/4 heartbeat and successive waves of distortion. As each wave recedes, samples trickle forward in the mix - seeking, perhaps, to fill the void. Voices and instruments rise and fall in uncanny reverse. Overlapping, implied melodies flicker into focus, then flit away. Feedback Jam is at once an initiation ritual, and a thesis statement for the record that follows. Drawing upon a vast personal archive of Iranian folk, classical, and pop recordings (some sourced from mixtapes made by her parents in the eighties/nineties), Maral presents, on Ground Groove, a further refinement of the signature "folk club" sound she developed as a live DJ- a sound she would later codify on Mahur Club (2019) and Push (2020). By collecting, dissecting, and re/presenting sonic fragments from Iran, Maral practices a kind of dance-floor ethnomusicology. The subject of her inquiry: Iranian culture and contexts, throughout history and in the present. But, crucially, this inquiry is instantiated within and throughout the body of the listener, whether this listener is dancing in the club, or riding the train, nodding along with headphones on. Composed largely on Ableton, Ground Groove features more frequent and more prominent live recordings from Maral (guitar, bass, and vocals) than either Push or Mahar Club. The cult favorite Roland MC-909 groovebox rears it's head on Mari's Groove. Mixed by Trayer Tryon (Hundred Waters) and mastered by Daddy Kev, the attention to sonic quality on Ground Groove constitutes another significant step in Maral's development as a studio artist.