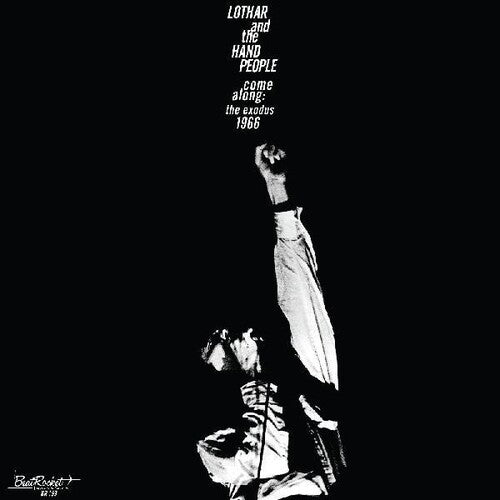 Lothar & the Hand People
Come Along: The Exodus 1966
Pay in 4 interest-free installments for orders over $50 with Shop Pay.
Only 2 left in stock.
Grindin' & drivin' garage punk?This 1966 live recording provides the first evidence of Lothar And The Hand People's previous life as a feral gang of rough-hewn, guitar-based garage rockers. From ferocious turns on traditional blues tunes to the Hand People's custom-built snarling rave-up originals, Come Along captures some of the most electrifying moments from the period before they followed their electronic inclinations down a freakier path.