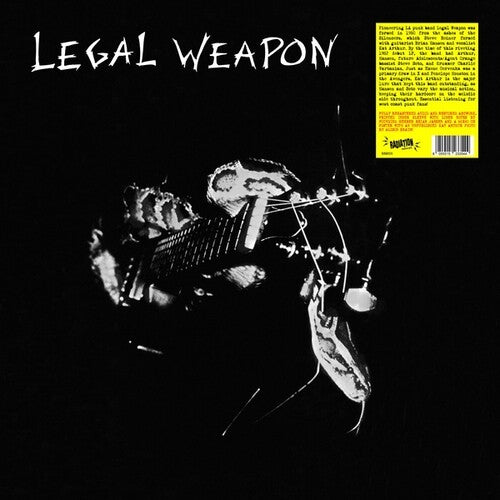 Legal Weapon
Death Of Innocence
Pay in 4 interest-free installments for orders over $50 with Shop Pay.
Only 13 left in stock.
Vinyl LP pressing. Reissue, originally released in 1982. Pioneering LA punk band Legal Weapon was formed in 1980 from the ashes of the Silencers, which Steve Reiner formed with guitarist Brian Hansen, and vocalist Kat Arthur. By the time of this riveting 1982 debut LP, the band had Arthur, Hansen, future Adolescents/Agent Orange bassist Steve Soto, and drummer Charlie Vartanian. Just as Exene Cervenka was a primary draw in X and Penelope Houston in the Avengers, Kat Arthur is the major lure that kept this band outstanding, as Hansen and Soto vary the musical action, keeping their hardcore on the melodic side throughout. Essential listening for west coast punk fans.