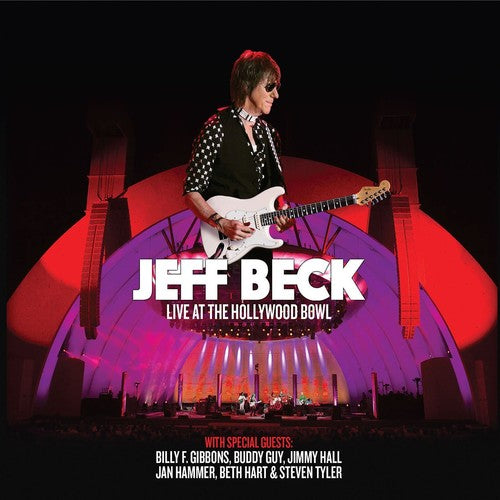 Jeff Beck
Live At The Hollywood Bowl
Pay in 4 interest-free installments for orders over $50 with Shop Pay.
Only 19 left in stock.
Triple vinyl LP pressing. Live release from the rock 'n' roll legend. In the summer of 2016, guitar virtuoso Jeff Beck celebrated fifty years of his musical career with an extraordinary concert at the famous Hollywood Bowl. Beck set the stage ablaze with incredible live versions of "For Your Love", "Beck's Bolero", "'Cause We've Ended As Lovers", "Big Block", "Over Under Sideways Down", "A Day In The Life", "Blue Wind", and more. The night also featured guest appearances by a legendary list of special guests, including Steven Tyler (Aerosmith), Billy F. Gibbons (ZZ Top), Jan Hammer, Beth Hart, Jimmy Hall and the great Buddy Guy. - Over the course of Beck's illustrious fifty-year career, the trailblazing guitarist has earned many accolades. He's been inducted into the Rock And Roll Hall Of Fame twice - first as a member of The Yardbirds in 1992 and then again, as a solo artist in 2009. Rolling Stone magazine ranked him as one of the "100 Greatest Guitarists of All Time" and he has earned a total of eight Grammy Awards during his long career.