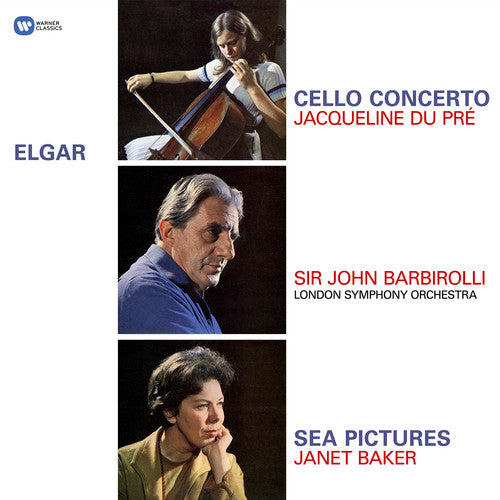 Jacqueline du Pré
Cello Concerto Sea Pictures
Pay in 4 interest-free installments for orders over $50 with Shop Pay.
Only 15 left in stock.
Elgar: Cello Concerto, Sea Pictures (Vinyl) - At the premiere of Elgar's Cello Concerto in 1919, John Barbirolli - himself a cellist - was playing in the London Symphony Orchestra. When he recorded the work in 1965 he chose Jacqueline du Pré as soloist and she remains inextricably linked with this elegiac, but passionate work. Barbirolli's special affection for Elgar's music is just as evident in the glorious account of Sea Pictures with Janet Baker and the Philharmonia Orchestra.