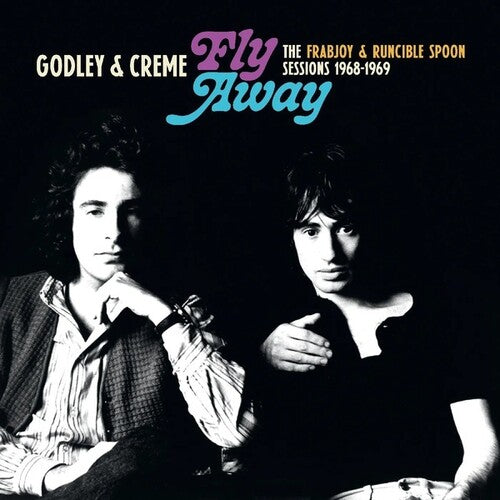 Godley & Creme
Fly Away: The Frabjoy And Runcible Spoon Sessions
Pay in 4 interest-free installments for orders over $50 with Shop Pay.
Only 3 left in stock.
Vinyl LP pressing. First-ever vinyl release of the long rumored 1969 studio album (plus related acetate and 45 only tracks) from pre- Hotlegs/10cc duo Godley & Creme, during their days as Frabjoy And Runcible Spoon. Classic UK late 60s psychedelic/folk/pop sound recorded at Advision Studios with support from future 10cc colleagues Graham Gouldman and Eric Stewart. In mid-1969, legendary British R&B/psychedelic entrepreneur Giorgio Gomelsky signed two Manchester-based art students, renaming them Frabjoy And Runcible Spoon. Envisaging the pair as a British Simon And Garfunkel, Gomelsky recorded an LP with them for release on his Marmalade label. A pre-LP single appeared, but sadly the album's release was aborted. Now we're lucky to present a vinyl version.