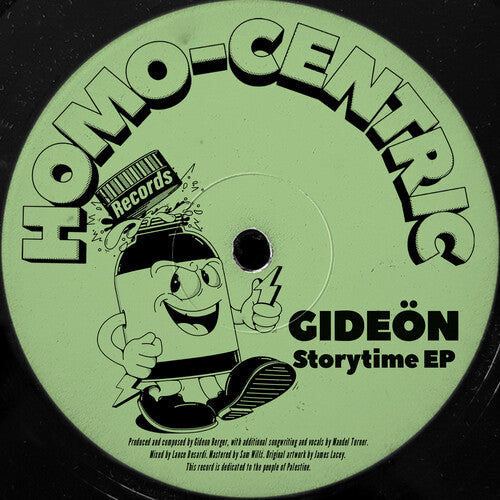 Gideon
Storytime EP
Pay in 4 interest-free installments for orders over $50 with Shop Pay.
Only 7 left in stock.
This is the follow-up to the debut EP release by GIDEÖN on his recently launched Homo-Centric Records imprint. This EP sees a collaboration with longtime comrade Mandel Turner joined by a dubbed out version to join it on the A-side, and then the B-side includes the title track "Storytime" as well as a deep house cut "The West Bank" featuring Palestinian violinist Akram Abdulfattah and vocalist EBS. This record is dedicated to the people of Palestine.