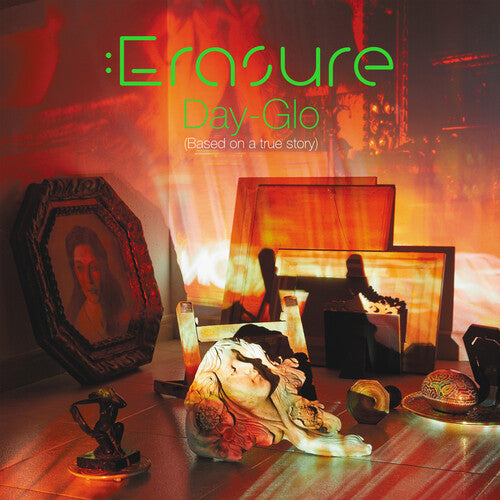 Erasure
Day-Glo (Based On A True Story)
Pay in 4 interest-free installments for orders over $50 with Shop Pay.
Only 15 left in stock.
Mute is excited to announce the repress of Erasure's Day-Glo (Based On A True Story), available May 19th on black vinyl. Follows the sold out first pressing, originally released on August 12th, 2022. Day-Glo features 10 songs, each created using elements from The Neon universe. Familiar but unexpected, the songs bear little resemblance to the original album, although echoes of The Neon can be heard from time to time. The album is an alternative look at Vince and Andy's world, and marks the closure of this chapter of The Neon. Vinyl includes large format 4 page booklet.