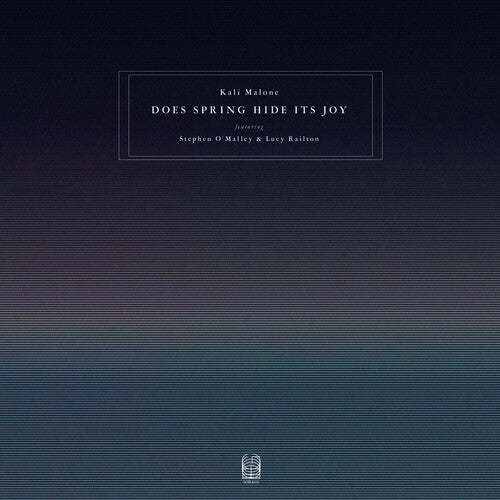 Kali Malone
Does Spring Hide Its Joy
Pay in 4 interest-free installments for orders over $50 with Shop Pay.
Only 2 left in stock.
'Does Spring Hide Its Joy' is an immersive piece by composer Kali Malone featuring Stephen O'Malley on electric guitar, Lucy Railton on cello, and Malone herself on tuned sine wave oscillators. The music is a study in harmonics and non-linear composition with a heightened focus on just intonation and beating interference patterns. Malone's experience with pipe organ tuning, harmonic theory, and long durational composition provide prominent points of departure for this work. Her nuanced minimalism unfolds an astonishing depth of focus and opens up contemplative spaces in the listener's attention. Vinyl LP pressing.