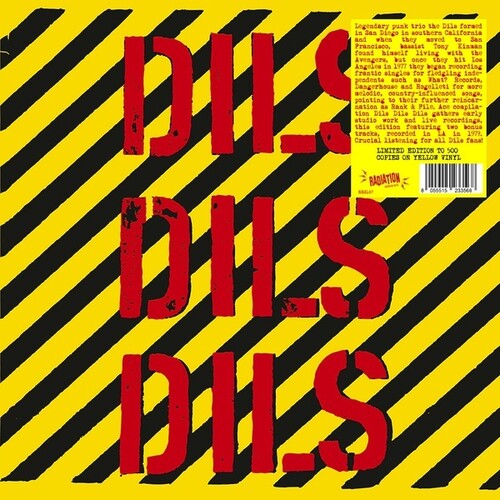 Dils
Dils Dils Dils
Pay in 4 interest-free installments for orders over $50 with Shop Pay.
Only 4 left in stock.
The Dils are one of the most legendary punk bands of all-time. Fronted by brothers Chip and Tony Kinman, the group was as important to the U.S. scene as The Clash and Sex Pistols were to England. Though they only recorded three singles, their potent political punk tunes such as "I Hate The Rich", "Class War", and "Red Rockers" still leave a mark some 25 years later. Their seminal 1977 debut 7" "I Hate The Rich" (included on the Bacchus Archives Class War compilation alongside a scorching live set from 1980) was recently named by Mojo magazine as one of the 100 best punk shockers of all-time. Their other studio cuts and ten more roaring live recordings from 1977-1981 are included here on Dils, Dils, Dils.