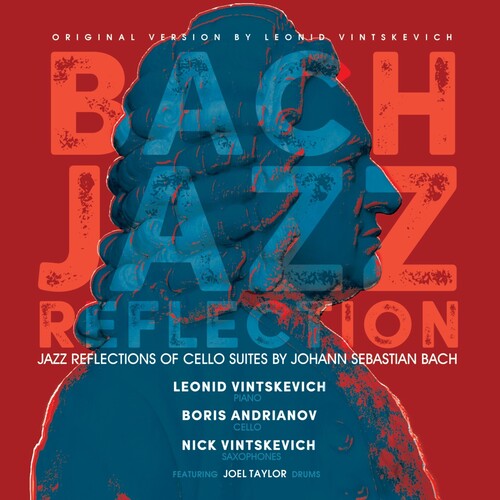 Bach Jazz Reflection
Pay in 4 interest-free installments for orders over $50 with Shop Pay.
Only 5 left in stock.
This exciting collaboration between cellist Boris Andrianov and father and son, pianist Leonid Vintskevich and saxophonist Nick Vintskevich is a modern jazz interpretation of six movements from Bach's cello suites, including the famous G Major Prelude. The suites are some of the most frequently performed and recognisable solo compositions ever written for cello and interestingly, there are no tempo markings for any of the movements given by the composer. That leaves plenty of scope for fresh interpretation and these arrangements lend a fresh perspective to their enduring appeal.