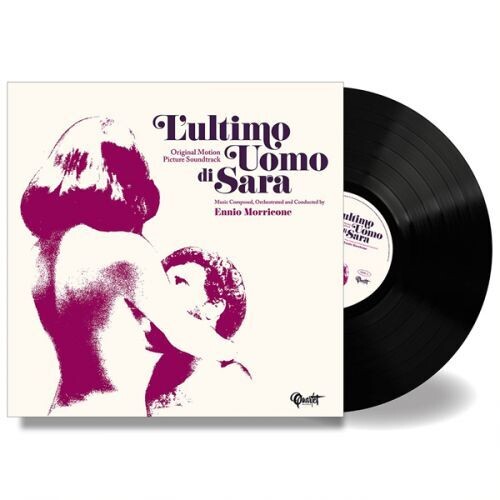 Ennio Morricone
L'Ultimo Uomo Di Sara (Original Soundtrack)
Pay in 4 interest-free installments for orders over $50 with Shop Pay.
Only 11 left in stock.
Quartet Records presents the premiere vinyl edition Ennio Morricone's bizarre giallo score for the 1974 thriller L'ULTIMO UOMO DI SARA (aka SARAH'S LAST MAN). Directed by actress Maria Virginia Onorato (in her only foray into feature film directing), the movie stars Oddo Bracci as Paolo Castellano, an artist who wants to investigate the death of his ex-wife Sara long after the police declare the case closed. Aided by Sara's friend Anna (played by Rosemary Dexter), Paolo goes through the hours of footage shot by Sara on her camera, slowly realizing that the identity of the killer is captured on film and his identity might be one of the reasons why the police wants the case closed as soon as possible. The LP opens with the title song, performed by singer Carmen Villani, a passionate plea for peace and the memory of a doomed romance. The score features a propulsive action theme that Morricone varies and adorns with experimental percussion noises that mimic the sound of big-city traffic. Other tracks in the varied score include a heartbreaking love theme, a nice cue featuring Edda dell'Orso practicing musical scales, and a funny silent film pastiche. This premiere LP has been produced and mastered by Chris Malone using the first-generation analogue stereo master tapes and pressed in 180 GM audophile black vinyl. The package features luxurious artwork designed by Luca Barcellona.